For the third time, again, this summer, the NSF-CREST Center for Cellular and Biomolecular Machines is hosting the Science and Technology Enrichment Program (STEP) for students who have completed grades 8 - 12. 
Students in the program engage in activities focused on the National Science Foundation-funded CREST center's research and education mission in engineering, biological science, physics, chemistry and computational science will include hands-on activities, projects, lectures, discussions, campus tours, lab tours, trainings, research activities and interactions with scientists and engineers. In addition, students will gain knowledge of what college is like and how to prepare for college. The sessions are aimed to enrich students' understanding of the opportunities abundant in STEM fields, as well as the capacity of STEM to positively impact society.
Many faculty, staff, graduate students and undergraduate students contribute to the program by leading the sessions and hands-on activities, including the CREST Intern, Asmaa Mohamed. 
Science and Technology Enrichment Program (STEP)
June 24-28, 2019, 9:00 am - 4:00 pm M-F
Students who have completed grades 8-12; Up to 24 students
Location: UC Merced
For more information, contact CCBM Executive Director, Carrie Kouadio: ckouadio@ucmerced.edu or (209) 228 - 3608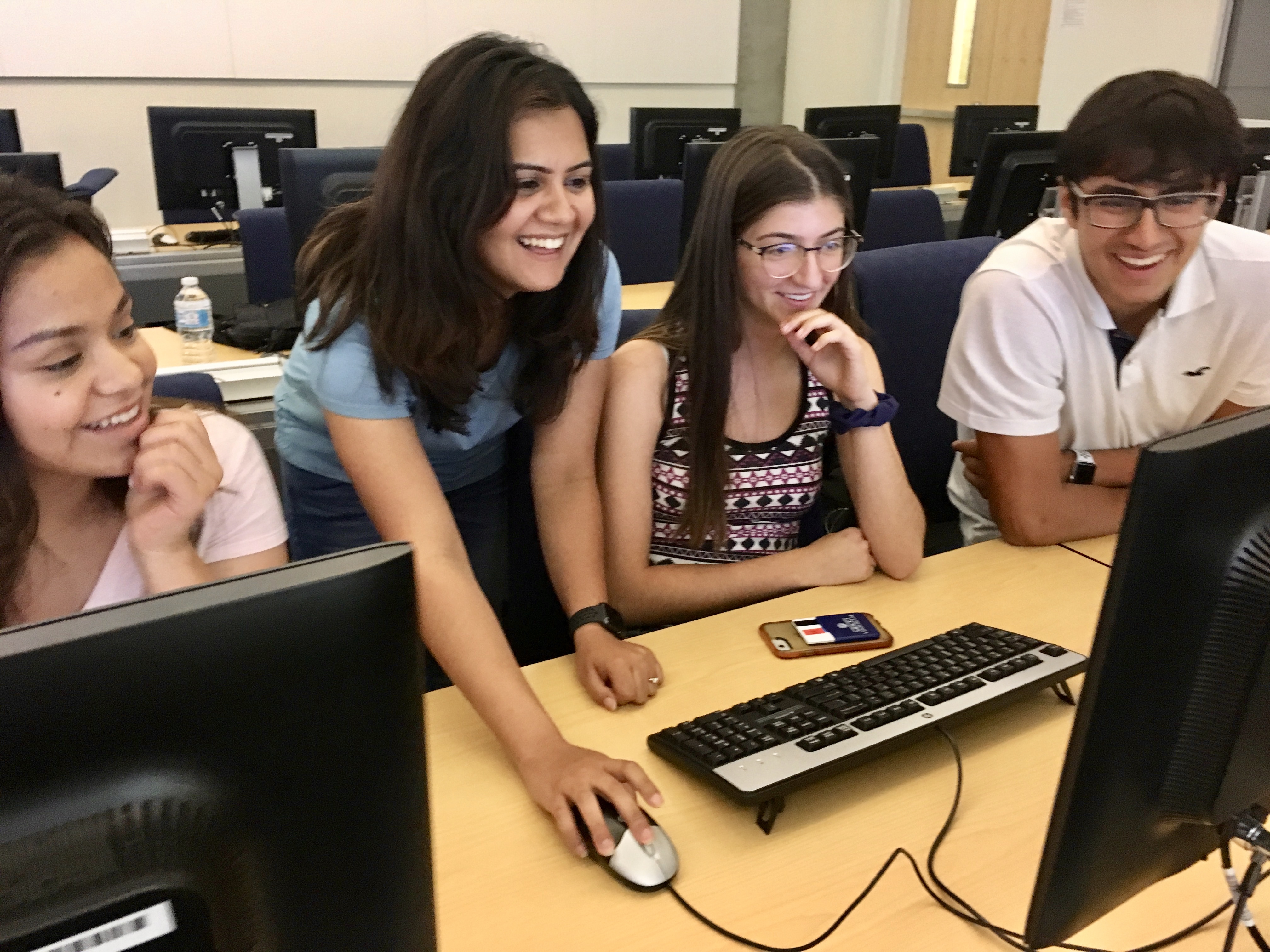 CCBM graduate student for the Muńoz lab, Suhani Nagpal, leading a Computation Hands-on Activity during the 2019 Science and Technology Enrichment Program.