Spring 2017 - Spring 2023
Thus far, the success rate of CCBM Fellowship applications is 60%, with 76 fellowships awarded out of 127 applications.
2017-2022
63% of graduate CCBM Fellowships from 2017-2022 were awarded to students from underrepresented groups [includes women, those with disabilities, and students from underrepresented racial and ethnic groups (Black or African American, American Indian or Alaska Native, Native Hawaiian or Other Pacific Islander, and/or Hispanic)].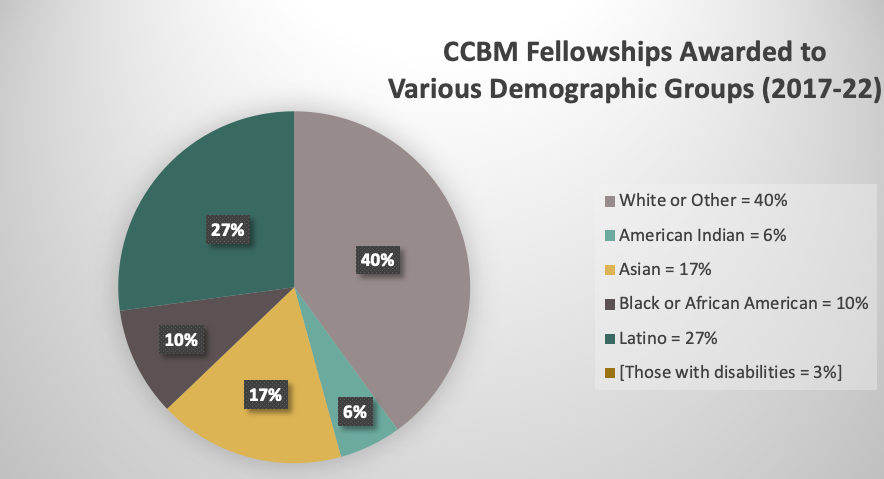 Primary advisor is underlined below.