NSF-CREST Center for Cellular & Biomolecular Machines
Undergraduate Research Fellowship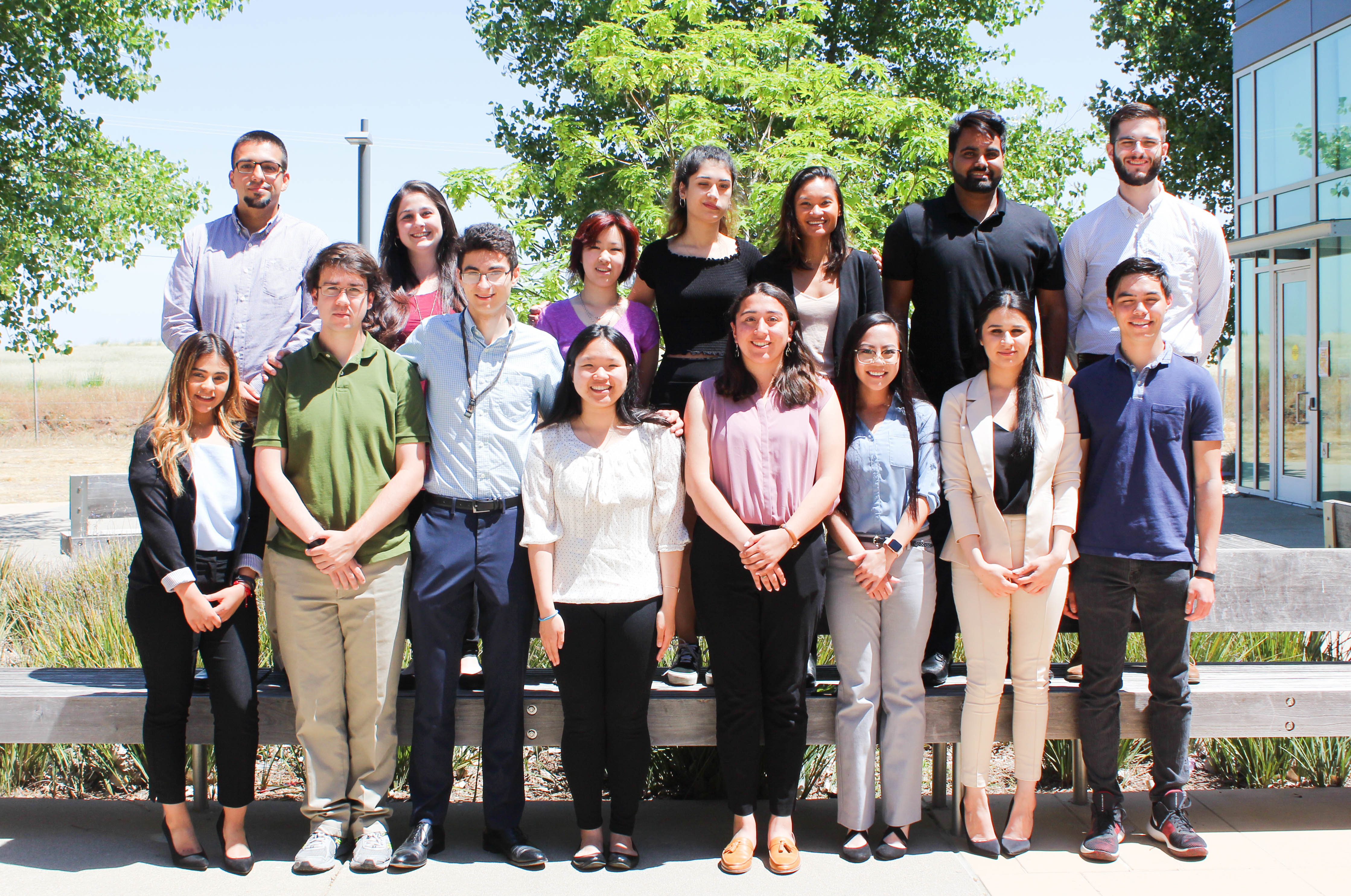 2018-19 CREST Scholars
Program Description
The NSF-CREST Center for Cellular and Biomolecular Machines (CCBM) offers an undergraduate research fellowship to UC Merced students across STEM disciplines during the academic year.
CREST Scholars will have opportunities to:
Conduct research with CCBM faculty of their choice for at least 10-hours per week
Participate in CREST Scholars Research Symposium
Prep for applications for internships, jobs and grad school
Program Benefits
Research experience in biophysics, biochemistry & bioengineering
Experimental learning & hands-on training on cutting edge research instrumentation
Research and academic guidance and mentoring from CCBM faculty and graduate students
Professional Development & networking activities 
Special priority for summer research experiences (REUs) at partner institutions throughout the U.S.
Award $1,200/semester
Eligibility
UC Merced enrolled full-time undergraduate students with at least two semesters of college experience (GPA 3.0 or above).
Apply
Applications are no longer being accepted for the 2018-19 CREST Scholars' cohort. Please check back in August 2019. 
Strongly encouraged to apply: Students from underrepresented groups, women, and students with disabilities. Must be a U.S. citizen, U.S. national, or permanent resident to receive funding, per NSF guidelines. Those who are selected are required not to engage in another research project. Previous participants must re-apply. Research experience is for the 2018-19 academic year, provided that the faculty advisor approves the renewal for spring 2019. Participants will be expected to apply for summer research experiences (if not graduating May 2019) and willing to accept spot in program if offered.
For questions or more information contact CCBM Programs Manager, Nora M. Cole:
ncole2@ucmerced.edu | (209) 228-3603 
With support from the STEM Resource Center.